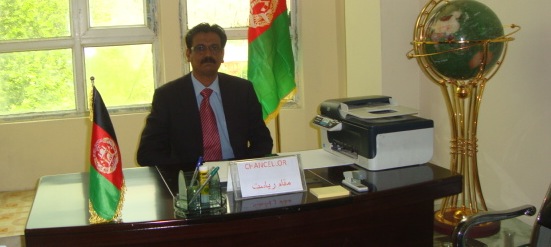 Dear All,
SAVE Organization under the banner of MAK Academy, made its first foray into the world of education, with a vision to provide quality education of global standards on the bed-rock of Afghan's ethos and culture, leading to man-making and nation-building.
BORNA University is yet another milestone in our unending journey in pursuit of excellence – the culmination of a long-standing dream to establish a seat of global learning that reflects the best practices of the leading universities of the world. One that would set the standard for quality and innovation in higher education, in the teaching-learning of technology, liberal arts and research in the country, and would give to the world men and women who would be able to transverse their educational destinies in a supportive and nurturing environ that cherishes the independence of thought, creativity, academic autonomy, risk-taking, diversity and multiculturalism.
Welcome to BORNA University - one of Afghanistan's truly dynamic universities. At BORNA, we have set for ourselves a high benchmark, not just in terms of academic standards, but also in transparency, accountability and governance. If you decide to enroll at BORNA, you would find a wealth of learning opportunities in a vibrant campus that would serve as an essential stepping stone to a fulfilling life and career.
Do join us on this journey!
Aldrine David Petter
Chancellor